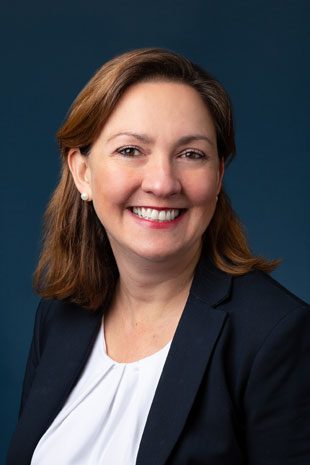 Dr. Carolina Posada is a bilingual, licensed neuropsychologist, specializing in the assessment of both English and Spanish-speaking individuals. She has held a number of professional research and clinical positions within university and inpatient/outpatient medical settings, including at the University of California San Diego, Veterans Hospital in San Diego, Harvard University, Massachusetts General Hospital, Brigham and Women's Hospital, Hartford Hospital/Institute of Living and University of Connecticut.
Throughout pre- and post-doctoral practice, Dr. Posada has routinely conducted outpatient neuropsychological evaluations for individuals with various diagnoses. She also provides inpatient consultation for multiple services, including: Neurology, neurosurgery, internal medicine, cardiology and psychiatry. She routinely trains neurology residents at Hartford Hospital in their neuropsychology rotation.
Dr. Posada is licensed to practice in the state of Connecticut (#003522).
Dr. Posada has extensive experience assessing monolingual English and Spanish speakers, as well as bilingual individuals in the following areas:
Adolescent and adult neurological disorders
Aphasia
Attention-deficit disorder
Brain tumors
Cognitive disorders affecting older adults
Decision-making capacity
Hydrocephalus
Intellectual Disability
Seizure disorder
Stroke
Substance abuse
Traumatic brain injury
Education:
Doctoral Degree in Clinical Psychology, San Diego State University/University of California San Diego, Joint Doctoral Program, San Diego, CA 2013
Masters of Science in Clinical Psychology, San Diego State University, San Diego, CA 2011
Bachelors of Arts in Psychology, Pontificia Universidad Javeriana, Bogota, Colombia 2002
Pre and Post-Doctoral Training:
Brigham and Women's Hospital, Massachusetts General Hospital, Boston, MA. Harvard-Partners Consortium in Clinical Neuropsychology (2013 – 2015)
University of California San Diego Medical Center Neuropsychological Assessment Unit, San Diego, CA (2012-2013)
University of California San Diego, Neuropsychological Assessment Unit, San Diego, CA (2011 – 2012)
VA San Diego Healthcare System, Neuropsychological Assessment Unit, San Diego, CA (2010-2011)
VA San Diego Healthcare System, Substance Abuse and Mental Illness Program San Diego, CA (2009-2010)
San Diego State University, Psychology Clinic, San Diego, CA (2008-2009)