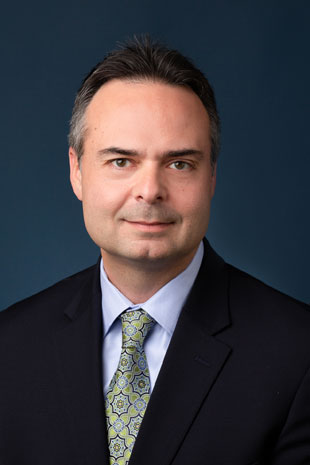 Dr. Martin Oliveira, founder and director of NeuroHealth of Connecticut, is a licensed neuropsychologist, specializing in assessment, intervention and consultation. He has held a number of professional research and clinical positions within university and inpatient/outpatient medical settings, including at the University of Connecticut, University of Chicago and Northwestern University.
Throughout pre- and post-doctoral practice, Dr. Oliveira has routinely conducted neuropsychological evaluations as a part of integral work-ups for surgical interventions involving various implications such as brain tumors and epilepsy. He has provided consultation at multi-disciplinary conferences in conjunction with neurology, neurosurgery, radiology and neuropathology.
Dr. Oliveira is licensed to practice in the states of Connecticut (#002930) and Rhode Island (#PS01624).
Dr. Oliveira has extensive experience in the following areas:
Adolescent and adult neurological disorders
Aphasia
Attention-deficit disorder
Brain tumors
Cognitive disorders affecting older adults
Decision-making capacity
Hydrocephalus
Learning disorders
Seizure disorder
Stroke
Substance abuse
Traumatic brain injury
Education:
Doctoral Degree in Clinical Psychology, Roosevelt University, Chicago, IL, 2007
Masters of Arts in Clinical Psychology, University of Hartford, West Hartford, CT, 2002
Bachelors of Arts in Psychology, University of Hartford, West Hartford, CT, 1998
Pre and Post-Doctoral Training:
Northwestern Memorial Hospital and Northwestern University Feinberg School of Medicine, Chicago, IL (2007 – 2009)
University of Chicago, Neuropsychology Section, Department of Psychiatry, Chicago, IL (2006 – 2007)
University of Chicago, Outpatient Anxiety Clinic, Department of Psychiatry, Chicago, IL (2005 – 2006)
University of Chicago, Neuropsychology Section, Department of Psychiatry, Chicago, IL (2004 – 2005)
Saint Francis Care, Behavioral Health, Blue Ridge Program, Hartford, CT (2001- 2002)